Our team of engineers, planners and toolmakers, combined with our fully integrated cable, moulding and automated cable processing facilities provides our customers with an unparalleled service in harness manufacturing.
Custom Moulded Connectors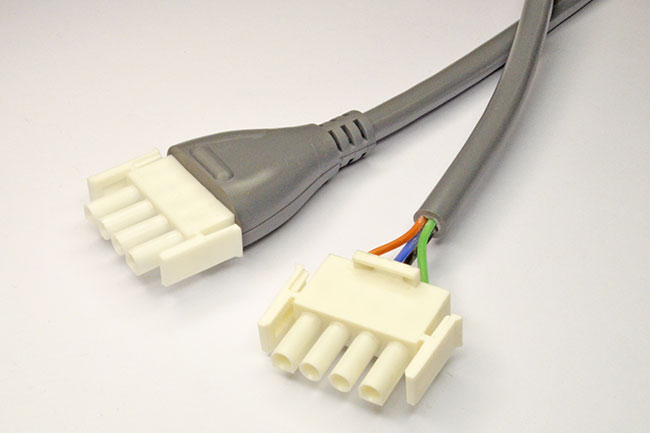 Standard connectors not up to the job? Need something extra? Key's manufacturing capabilities enable us to design and mould custom connectors to suit your needs, or overmould existing connectors to increase durability, increase connection strength or improve IP rating.
Superior Cable Range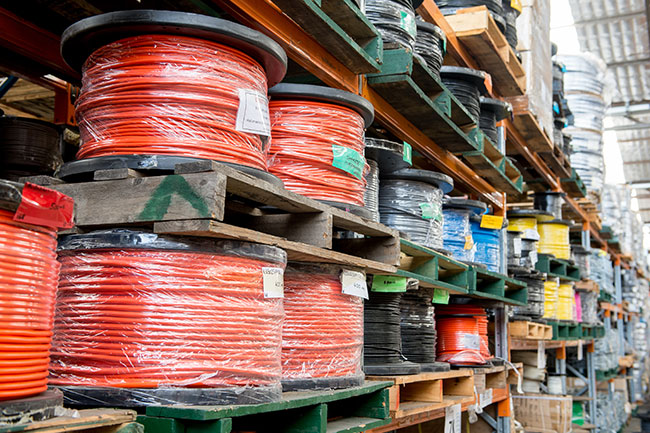 Key offers in-house manufacturing of tinned and plain copper PVC cable in almost any size and colour combination, combined with the ability to manufacture high temperature Teflon cable, the range and cost of cable available is unparalleled in the industry; and if you need customised products enquire today!
Design and Advice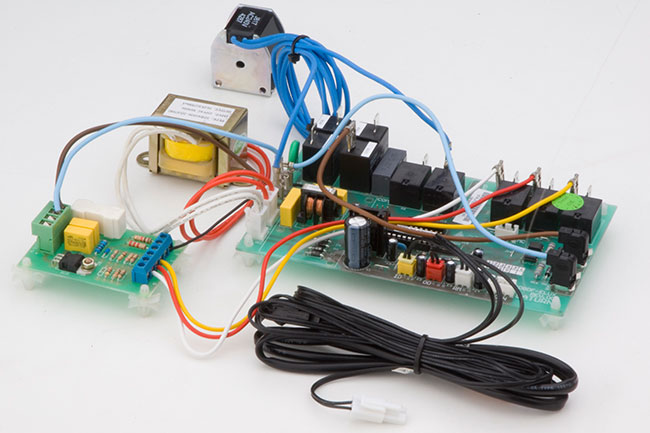 Key has a team of engineers with extensive experience in all aspects cable manufacturing, terminal design and customisation, and harness design and customisation. We can help you get the most cost effective solution for your needs, custom or standard.
Custom Overmoulding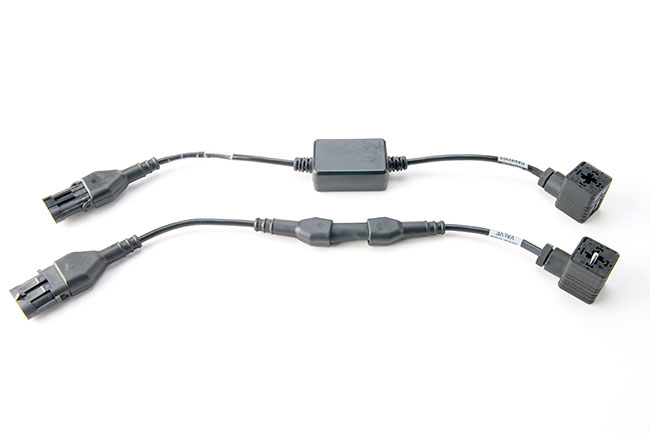 In-house ability to mould over connections, circuit boards, sensors, probes or any other component enables us to custom manufacture to your needs. With a range of polymers to keep it dry, stable, protected or secure, our harness and cable quality is second to none.
Automated capability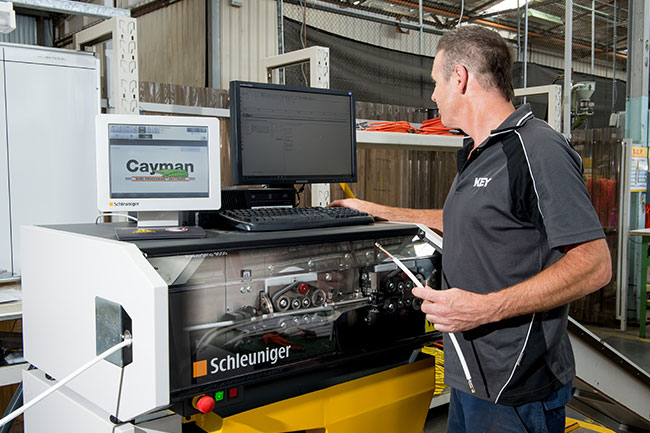 Efficient and economical, Key has advanced automated manufacturing capabilities that ensure your cut, strip and terminated single wires are competitive globally.